Description
Valerie Kent 7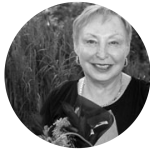 Valerie Kent is an award winning artist who paints in watercolours, acrylics, oils and mixed media and her work is represented in galleries worldwide.
Valerie Kent, BFA, BEd, MFA, OCT paints en plein air and in her studio She wrote articles for the Watercolour Gazette, OnRichmondhill.com, and is a Canadian Regional Editor of the international Fine Art Connoisseur Magazine. She has frequently appeared on television shows doing art demonstrations. She juries art exhibitions for arts organizations and for town and city art competition initiatives. She is the Director of Education at Galerie Q.
In addition to being exhibited at Galerie Q, Valerie's work was on exhibit at the Kyoto Art Museum Annex in Japan in 2014, the Gukchang Exhibition in Korea and at the Insadong Gallery in Seoul 2015, the Association of Asian Artists exhibit in Shenzhen, China in 2014 and her solo show of the Marketplace Series at the Ella Arps Gallery in Amsterdam in 2014. In December 2015 her work will be at Basel Miami and she will have a solo exhibition at the J.M. Parrott Gallery in Belleville, Ontario. One day, sooner than later, Valerie Kent hopes to be facilitating Plein Air Workshops in Terrasson La Ville Dieu (Dordogne) France. Like so many other events, the 2020 and now the 2021 Retreat was postponed. For more information about The Plein Air Retreat in France please connect through this website. Valerie Kent has facilitated workshops in France, Italy, and Canada. She is experienced in a number of mediums, including acrylic, oil, watercolour, alcohol inks and mixed media. She enjoys working with and encouraging experimentation in the workshops. She teaches at Trent University in Peterborough and at many other colleges, art societies, schools, and other venues. Some of these are not operational now because of the Pandemic.
She juries many art shows (live and on line) and is interested in being contacted about other opportunities. She exhibited in group and solo exhibitions in Canada, France, Italy, Korea, Japan, China and recently at the 32nd International Fine Art Association Exhibition at the Insa Art Plaza Gallery in Seoul, Korea. She exhibited at the International Pure American Cooperation Group Show in Korea and The Mount Gallery in Peterborough, Ontario. She has art work on exhibit and sale at www.galerie-q.com